'Danger on our doorstep': Queensland borders to stay closed to NSW and Victoria
Published on
Aug 14, 2020
By SBS Australia
Queensland Premier Annastacia Palaszczuk says the coronavirus "danger is still on our doorstep" and the state's borders will remain closed to NSW and Victoria.
No new COVID-19 cases were reported in the Sunshine State overnight, with just 11 active cases.
Ms Palaszczuk told parliament the situation was far worse in NSW, where there are 297 active cases, with 96 of those diagnosed in the past week.
"The danger is still on our doorstep," she said on Thursday.
The premier said she would not risk coronavirus entering Queensland and the borders would remain closed for as long there is transmission southern states.
"I will not put the safety of Queenslanders at risk," she said.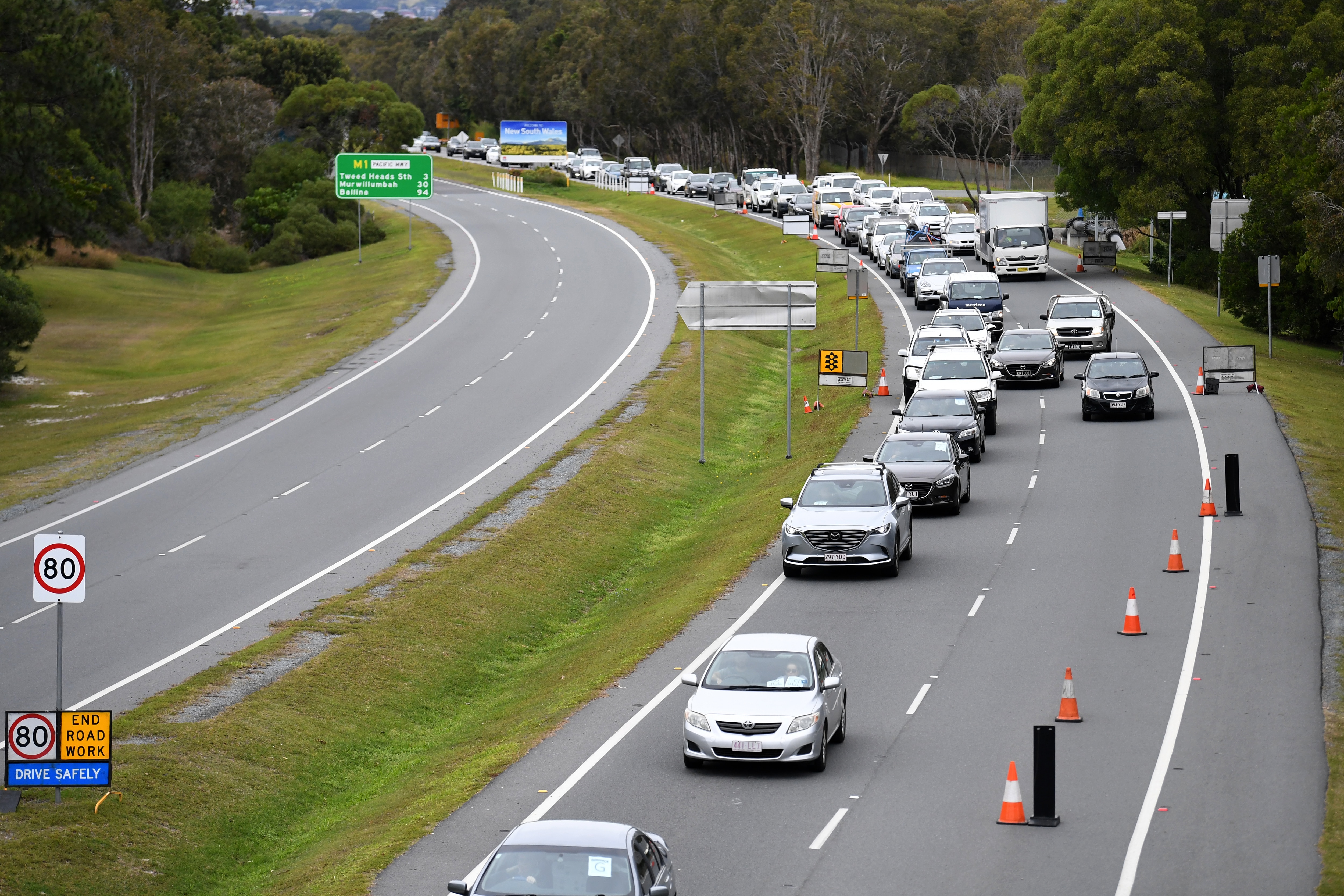 Vehicles arriving from New South Wales line up on approach to a checkpoint at on the Queensland border in Coolangatta on the Gold Coast.
AAP
It comes amid a police investigation into a group of Brisbane Broncos, who allegedly met for a pub lunch earlier in the month.
The 10 players allegedly gathered at the Everton Park Hotel on August 1 in potential violation of the NRL's strict coronavirus protocols.
Health Minister Steven Miles took the players to task, saying their alleged behaviour was disappointing and they should be punished.
"These rules were developed by the NRL for the NRL and are in place to protect Queenslanders, the players, their families and staff," he said
"Blatant disregard of the rules is an insult to the hard work of Queenslanders who have followed the public health messaging."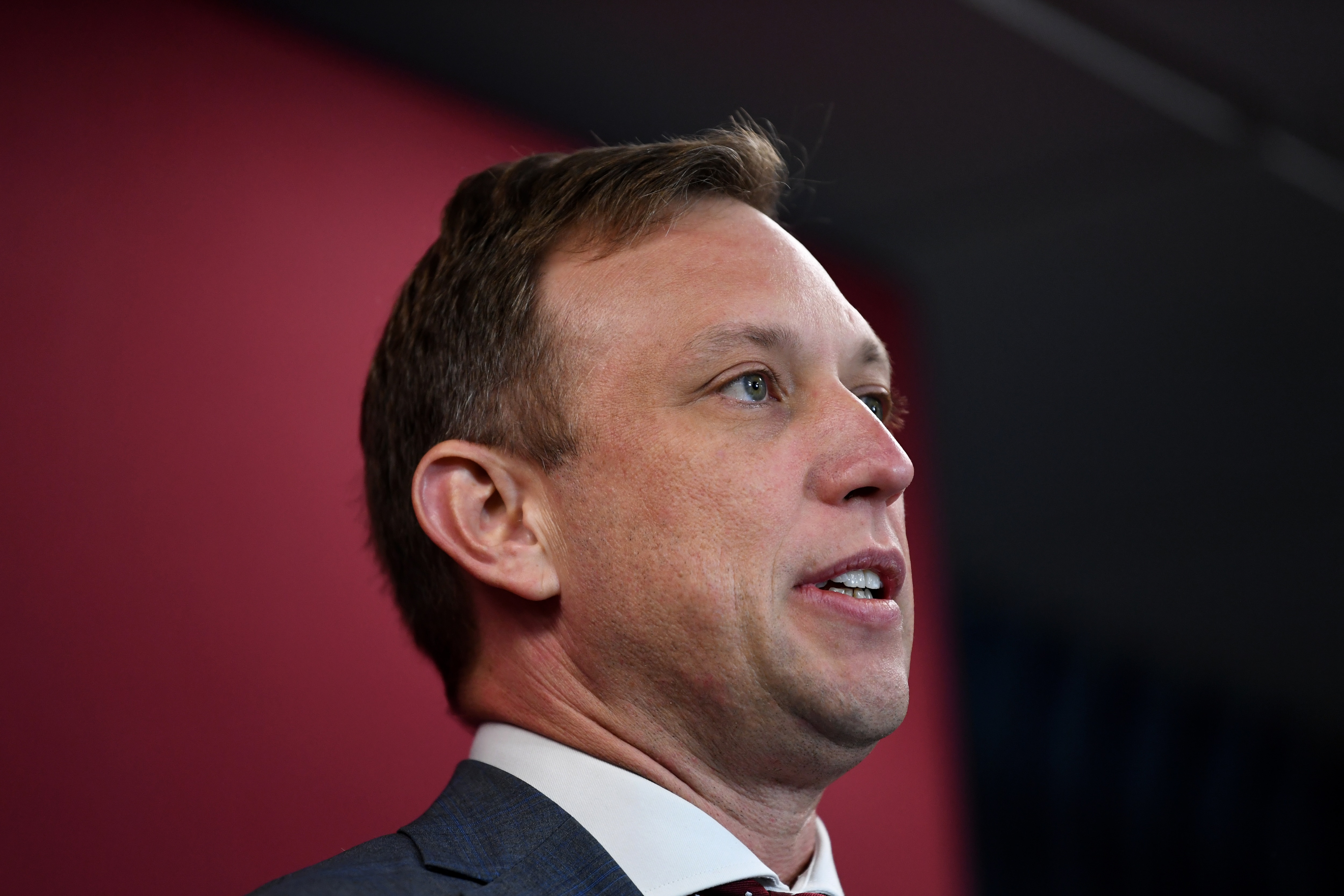 Queensland Deputy Premier and Health Minister Steven Miles.
AAP
Dr Miles said players who breach health restrictions put the season at risk, let down their club and betray fans.
"They (the players) need to know their actions have consequences."
Earlier Deputy Commissioner Steve Gollschewski said police and health officials were investigating whether there were breaches of health restrictions not covered by the NRL's protocols.
"We have no concerns around the hotel and how it has conducted itself," he said.
"The issue is whether there is evidence of a breach by that group against the chief health officer's directions."
Police also continue to investigate how a Queensland man was able to get past officers and escape mandatory hotel quarantine in Toowoomba.
The 25-year-old was charged on Thursday, two days after walking out of the hotel on day nine of his two-week isolation period.
"He's worked out a way to leave and left," Mr Gollschewski said.
The man had earlier tested negative to COVID-19 after returning from a NSW coronavirus hotspot and was not considered a high risk to the community.
Despite this, police started searching for the man, who was also a Toowoomba resident.
Mr Gollschewski said it was the first time a person had fled a Queensland police-managed quarantine hotel while isolating.
"We are very concerned about that so there is an independent investigation being done and a review of what has occurred," he said.
The man will also be retested for the virus "to make sure he remains COVID negative and give assurance to the community that whilst he was out there was no spread".
He was charged with attempting to enter Queensland unlawfully and will appear in Goondiwindi Magistrates Court in September.
The post about "'Danger on our doorstep': Queensland borders to stay closed to NSW and Victoria" first appeared on the SBS Australia website.
***
To engage in the latest trends, developments, and opportunities in laws, policies, legislation, regulations, politics, and general safety across Australia and Latin America, join our community at Law & Policy Group.
Not yet a member? Get connected and be inspired by more incredible Latin American and Australian professionals. Join the growing Somos21 Community.