Queensland hits 10-day streak of no community transmission
Published on
Aug 11, 2020
By Lydia Lynch
Queensland Premier Annastacia Palaszczuk breathed a sigh of relief on Tuesday after no new cases of COVID-19 were detected in the state overnight following a new scare on the Sunshine Coast.
Two teenage girls who were arrested at a Noosa shopping centre yesterday, after allegedly lying about a trip to hotspot-declared Sydney, have both returned negative coronavirus tests.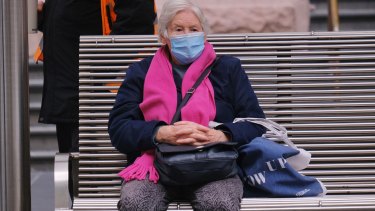 The teens, aged 15 and 16 from NSW and Queensland, travelled through the Brisbane Transit Centre by train on Friday and "weren't completely honest with where they had been", according to police Superintendent Craig Hawkins.
Despite the negative test result, police confirmed on Tuesday afternoon that both girls had been placed in hotel quarantine and the investigation into their arrival continued.
Ms Palaszczuk said Tuesday marked 203 days since Queensland's first case of COVID-19.
"Recently we learned just how much we value our days without new cases," she said, referring to a recent scare linked to two women who spent eight days unwell across Brisbane's south late last month.
"We had a three-month streak of no community transfer until the selfishness of a few undid the hard work of the many ... anxiety crept back into Queensland.
"But, thank God, the people of Queensland, especially those in Logan, Springfield and Ipswich, responded exactly as a united community should."
Health Minister and Deputy Premier Steven Miles said the state had gone 10 days without a locally acquired case of the coronavirus.
"Until recently Queensland had been the envy of the world with 63 straight days of zero community transmission," he said.
"But we all know it doesn't take much to spark an outbreak and that's why it was devastating to find out two individuals broke the rules, travelled to Melbourne and back to the Logan area risking Queenslanders' lives.
"Despite challenges in the past few weeks, Queensland remains on top of COVID-19."
The state's total number of cases remains at 1089 and 11 are active.
"That is why we have been able to open our state up, allowing businesses to open and Queenslanders to get back to work," Mr Miles said.
"That is not the case in other parts of Australia. Tragically, 37 people died in Melbourne last weekend alone, today they've recorded 19 more deaths.
"There have been roughly twice as many deaths in this second wave as the first."
The post about "Queensland hits 10-day streak of no community transmission" first appeared on the Brisbane Times website.
***
To engage in helping and supporting our Latin American community impacted by the COVID-19 crisis, seek or share information, events, news, forums, and critical connection and collaboration opportunities during this time of mass isolation, join our community at COVID-19 Support Group.
Not yet a member? Get connected and be inspired by more incredible Latin American and Australian professionals. Join the growing Somos21 Community.