The Australian visa rule impacting migrants who have lost their job in the pandemic
Published on
Aug 02, 2020
BY ILIAS BAKALLA
Chef Tiff Tan is originally from Malaysia and was working in a bistro in Melbourne when the coronavirus pandemic began.
She was sponsored by her employer on a temporary skill shortage visa (482) but lost that sponsorship when the restaurant had to reduce its hours.
It meant she had 60 days to either find a new sponsor, be granted a different visa, or leave the country.
"All the restaurants have been shut down because of COVID-19 and no one wanted to sponsor me because it's very expensive," she told SBS News.
"I've been living in Australia for 10 years, it's become my home and I want to stay here. I've been trying to become a permanent resident for a long time."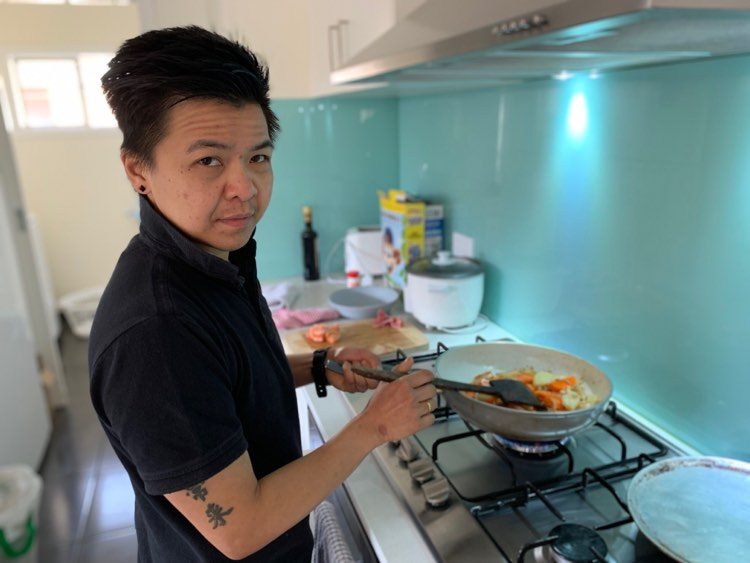 Tiff Tan cooking in her home.
Holders of a 482 visa are only legally allowed to work for the one employer who originally sponsored them.
"You must ... work only for your sponsor or associated entity unless you are exempt," it says on the Department of Home Affairs website.
Temporary visa holders are also excluded from the government's JobSeeker and JobKeeper support.
Professor Mary Crock, an expert in migration law at the University of Sydney, said once someone gets their visa based on an occupation in a particular industry, it is very hard to switch to a new employer in another industry.
"If you're given a position tied to a particular occupation, that would suggest it does have to be in the same industry," she said. "So, if you came in as a chef then you can't easily get work as a florist without making a fresh visa request."
"The problem is if you can't find a new sponsor you might be eligible to have your visa cancelled."
Ms Crock said temporary visa holders need more protections in Australia especially as "we're reliant on them as taxpayers".
"You have people falling through multiple cracks; no longer employed by a sponsoring employer, not eligible for help from the government, and they may not even be able to get home," she said.
In March, Alejandro Jara watched all the bookings for his events agency Black & White Waiters disappear.
"This was the black date," the 33-year-old from Bondi said.
"We supply waiters to luxury parties, beauty events and corporate events."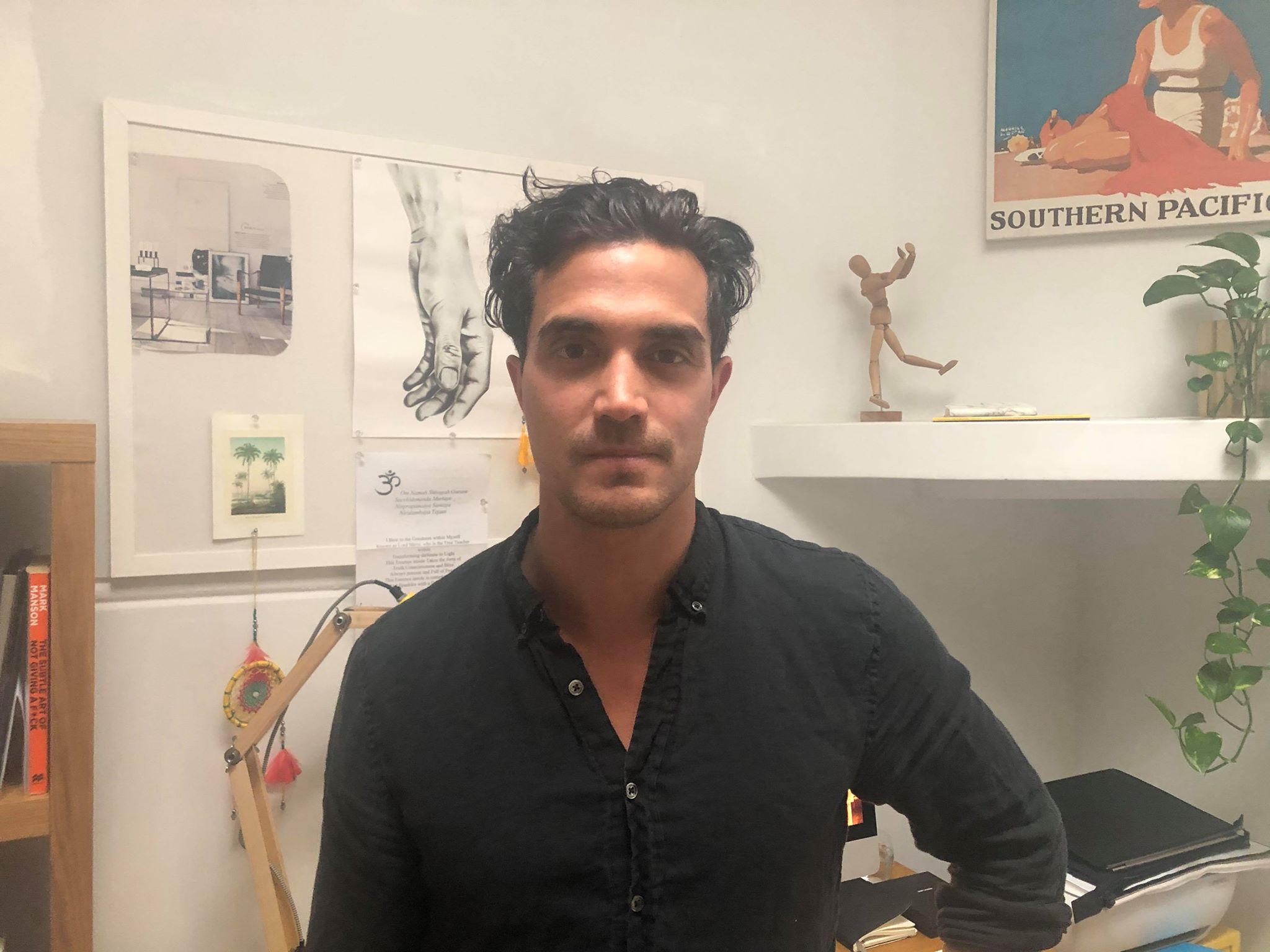 Alejandro Jara is the director of Black & White Waiters.
Mr Jara was devastated to have to stand down 90 per cent of his 1,150 staff across Melbourne, Sydney and Canberra due to the coronavirus restrictions on gatherings and social distancing.
The business relies heavily on recruiting workers from overseas and bringing them to the country on temporary sponsored working visas, so the majority of those who found themselves without work were migrants.
"From my end, I secure that they're going to be in the business for a longer period of time. From their end, they are able to develop their career, get a visa and also stay in the country," Mr Jara said.
"I'm devastated to have to stand them down … these are people who are establishing themselves in Australia.
They're not coming here for three, six months they are coming here for years to enjoy Australia and advance their careers.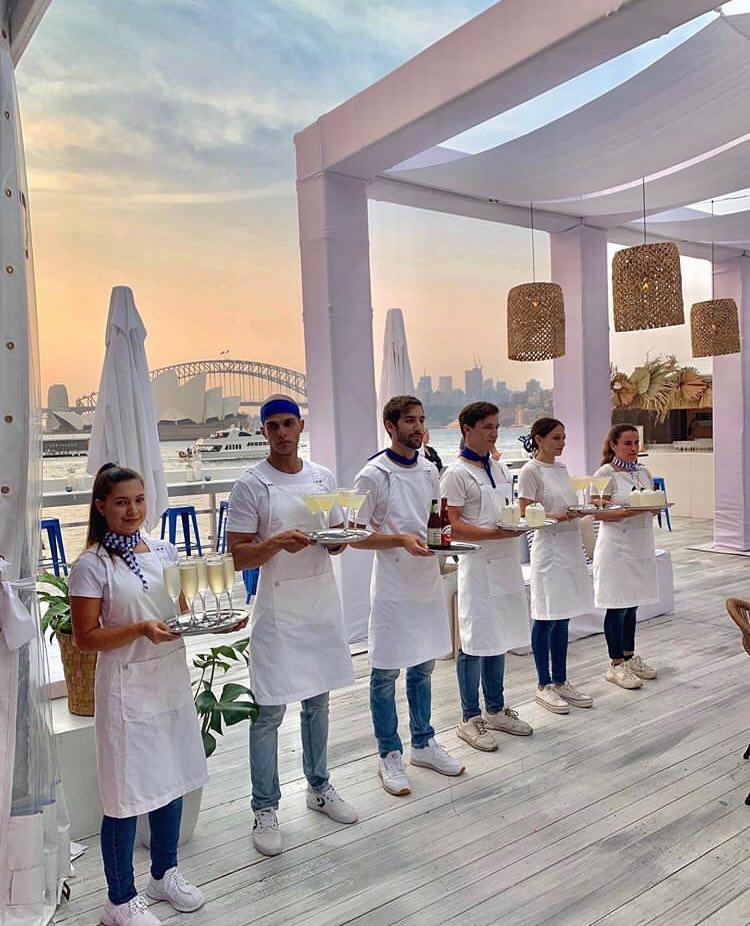 Many of Mr Jara's staff were temporary visa holders.
It is a pathway that Mr Jara is familiar with. Originally from Venezuela, he got his permanent residency in 2015 through a sponsorship visa with Black & White and later became their director.
"It worked out really well for me, so I thought that I would use the same strategy for other foreign workers," he said.
But for those on 482 visas, he knew their options would be limited once he could not provide them with work.
The Department of Home Affairs does not comment on individual cases such as Mr Jara's or Ms Tann's but directed SBS News to a page on its website where changes to temporary visa holder arrangements during the coronavirus crisis are outlined.
"There are 2.17 million people presently in Australia on a temporary visa," the page quoting Acting Minister for Immigration Alan Tudge in April says.
"All were welcomed to Australia on a temporary basis for different reasons including to fill skills shortages."
The federal government allowed temporary visa holders to access up to $10,000 from their superannuation last financial year to support them through the pandemic. It has not been made available this financial year.
"Temporary visa holders who are unable to support themselves under these arrangements over the next six months are strongly encouraged to return home," Mr Tudge said.
"Those visa holders who have been stood down, but not laid off, will maintain their visa validity and businesses will have the opportunity to extend their visa as per normal arrangements."
"Those visa holders who have been laid off due to coronavirus should leave the country in line with existing visa conditions if they are unable to secure a new sponsor."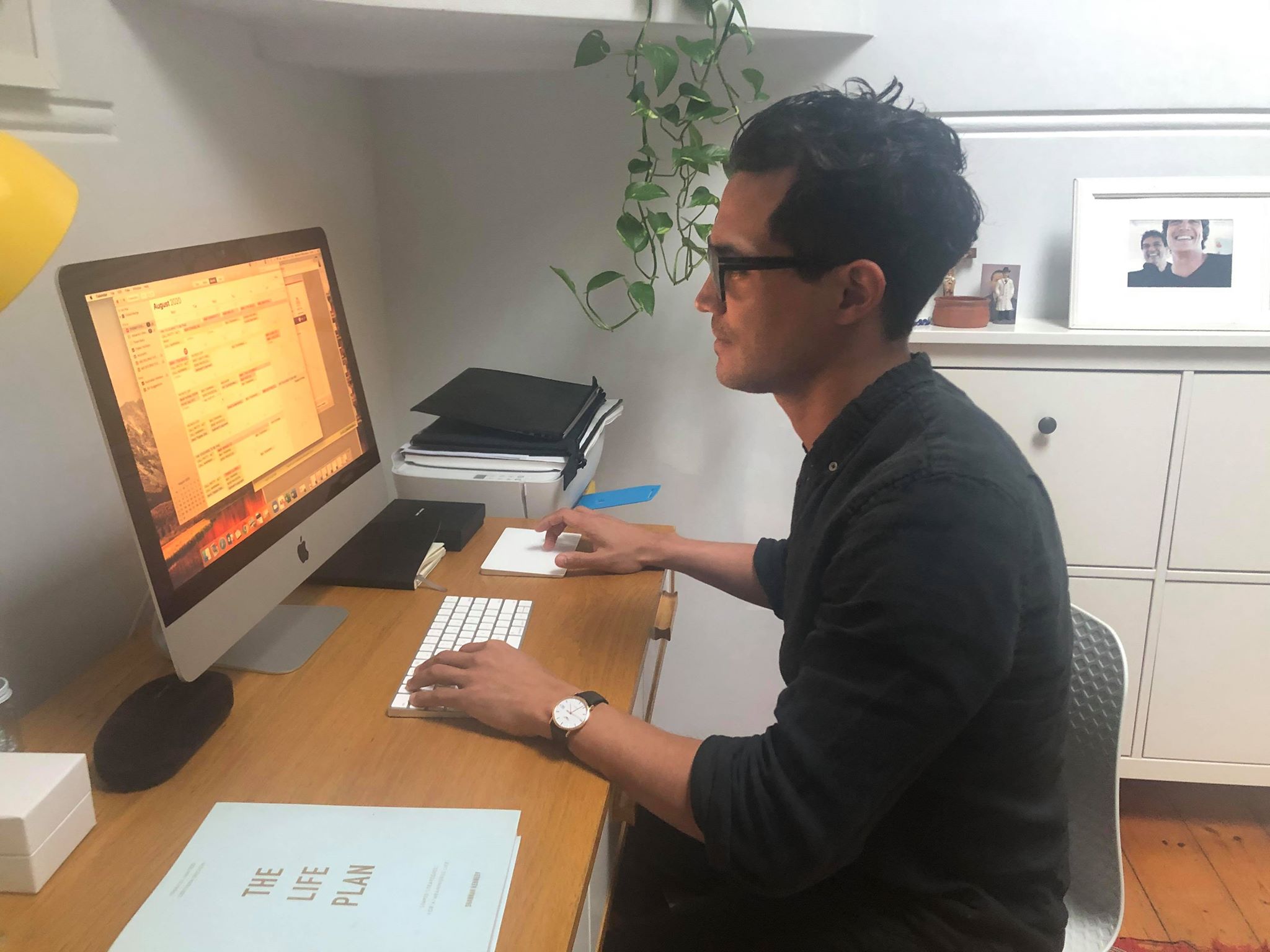 Mr Jara working from home during the pandemic.
Ms Crock said there may also be some hope in how visas are cancelled.
"The good thing about the system, as it operates now, is that to lose your status as a temporary migrant your visa has to be cancelled, it is no longer automatic," she said.
"I'm thinking that the government is being lenient in the enforcement of this operation.
"We have one of the most elaborate and complicated temporary migrant schemes in the world that outside of COVID works pretty well, but this is uncharted territory."
Migrant support groups say it's still not enough.
Director of the Migrant Workers Centre in Melbourne Matt Kunkel said temporary migrants need an ongoing safety net in Australia.
"The super payment is a one-off payment and these people have ongoing costs for rent, food, electricity," he said.
"If we want everyone to be on the same page when we come out the other side of this pandemic these visa holders need ongoing support throughout it."
Mr Jara said the access to superannuation has been able to help his employees "until July, maybe August".
But there is no clear date when large events will be up and running again.
"It sounds terrible, but they're almost going into poverty, they just have no money at all," he said.
As a transwoman, chef Ms Tan has been able to apply for a protection visa to remain in Australia. She has also found work as a chef at the Asylum Seeker Resource Centre in Melbourne.
"Being able to express who I am in this country is really great," she said.
"I'm very happy that I get to stay in Australia."
The post about "The Australian visa rule impacting migrants who have lost their job in the pandemic" first appeared on the SBS Australia website.
***
To engage in the latest trends, developments, and opportunities about immigration and visas across Australia and Latin America, join our community at Migration to Australia Group.
Not yet a member? Get connected and be inspired by more incredible Latin American and Australian professionals. Join the growing Somos21 Community.