Queensland will close its borders to all of Greater Sydney after declaring the area a coronavirus hotspot
BY EVAN YOUNG, EMMA BRANCATISANO
Queensland has declared Greater Sydney a coronavirus hotspot as cases in the harbour city continue to rise.
From 1am on Saturday, all arrivals into Queensland will be forced into hotel quarantine at their own expense if they have travelled from Greater Sydney.
A number of new pop-up coronavirus testing clinics have been established in inner-Sydney as a cluster continues to grow in the suburb of Potts Point.
Queensland Premier Annastacia Palaszczuk said the growing cluster prompted her government "to move quickly" to "protect Queenslanders".
"Your safety comes first and we are in extraordinary times at the moment," she told reporters on Wednesday morning.
Queensland had already declared the state of Victoria and the Sydney council areas of Fairfield, Campbelltown and Liverpool hotspots.
Ms Palaszczuk said an additional 31 areas across Greater Sydney will be added to the declared hotspot list from 1am on Saturday.
"It will cause inconvenience to families and I know there may be many events planned over the next few days, or few weeks, but it is too important," she said. NSW Premier Gladys Berejiklian told reporters on Wednesday she received no prior notice of the border announcement from Ms Palaszczuk.
"It would have been nice if she told me," Ms Berejiklian said.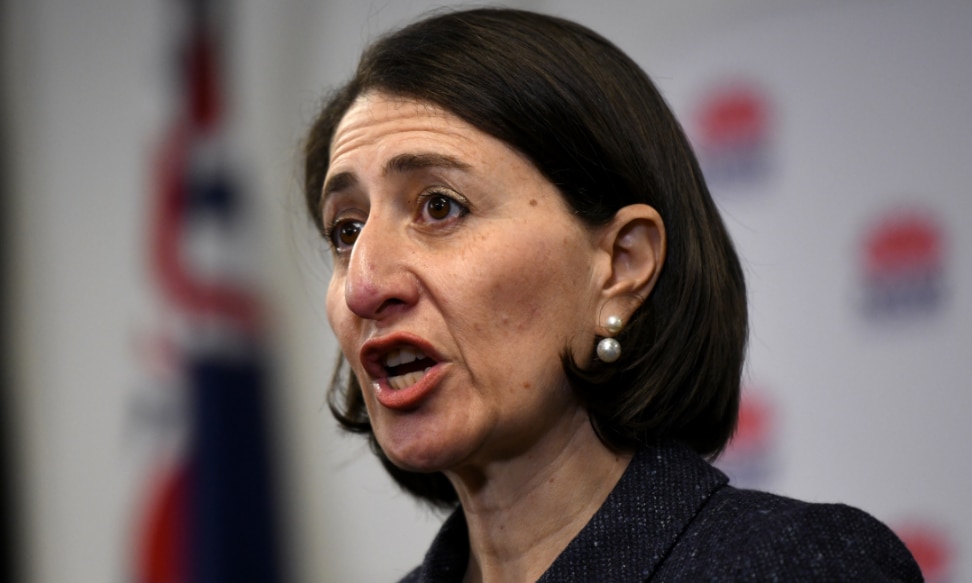 NSW Premier Gladys Berejiklian
AAP
NSW reported 19 new cases on Wednesday, just two of which were in hotel quarantine.
"NSW is holding the line, but as I've been saying for a number of weeks, we're at a critical stage of the pandemic," Ms Berejiklian said.
It comes as authorities in Queensland investigate whether two women with COVID-19 who returned from Melbourne lied on their border declaration forms.
The 19-year-old women, from Acacia Ridge and Logan, flew back to Queensland via Sydney on 21 July after travelling together. The pair were active in the community for eight days before isolating.
"I'm very, very disappointed. I think it was reckless," Queensland's Chief Health Officer Jeanette Young told reporters on Wednesday.
"They've been out and about for eight days with symptoms."
The women are being treated in the Princess Alexandra Hospital. Shopping centres and restaurants along with a school and a church will shut as authorities conduct contact tracing.
Anyone living on Brisbane's south side, particularly in the regions of Logan and Springfield Lakes, who has symptoms is being urged to get tested.
The post about "Queensland will close its borders to all of Greater Sydney after declaring the area a coronavirus hotspot" first appeared on the SBS Australia website.
***
To engage in helping and supporting our Latin American community impacted by the COVID-19 crisis, seek or share information, events, news, forums, and critical connection and collaboration opportunities during this time of mass isolation, join our community at COVID-19 Support Group.
Not yet a member? Get connected and be inspired by more incredible Latin American and Australian professionals. Join the growing Somos21 Community.
---
Other news