For months Gustavo Andrade has been battling to convince his parishioners to take Covid-19 seriously.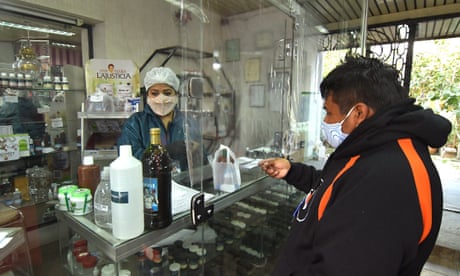 Desperate Bolivians seek out toxic bleach falsely touted as Covid-19 cure
"This town is full of infected people. Two or three die every day," said the priest, from the town of Venustiano Carranza in southern Mexico.
Yet for all Andrade's efforts, many locals remain unconvinced. "Their understanding is that these deaths are from the poison the mayor is spraying as part of the anti-dengue fumigation," he said.
The culprit for the confusion is fake news.
As Latin America battles the advance of Covid-19, which has now claimed more than 160,000 lives in the region, it is also fending off a tsunami of online disinformation designed to bamboozle and deceive.
From the Mexican state of Chiapas to Ceará in Brazil, social networks are awash with quack cures and fantastical conspiracies that can carry an all-too-real human cost.
The misinformation streaming through millions of Latin American mobile phones and computers ranges from the bizarre to the ridiculous.