By Andina
The Municipality of Machu Picchu has confirmed that it already relies on a health protocol to prevent the spread of COVID-19 for the time economic and tourism activities resume in the district, which houses one of the New Seven Wonders of the World.
It assured that social distancing, permanent and correct use of face masks, cleaning, constant hand-washing, and shoe disinfection will be strictly complied with to prevent the spread of the new coronavirus in the area.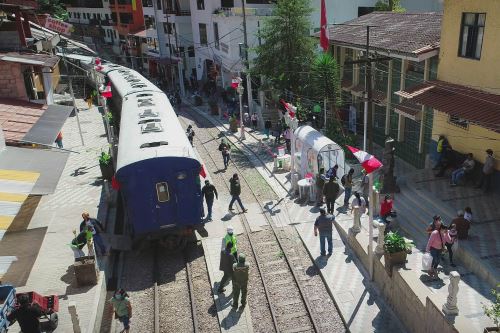 One of the measures indicates that passengers —whose temperatures exceed 37.6°C— will not be allowed to take any train. Temperatures will be measured prior to boarding the rail transport service from Ollantaytambo to Machu Picchu Town and communities.
Attorney Fidel Villagra —who represents Mayor Darwin Baca— pointed out that an "internal protocol was also implemented, following the instructions of the World Health Organization (WHO) and the Ministry of Health (Minsa), which was adapted to our reality." He added that "it will be replicated at all times and frequencies provided by the railway company."
In Machu Picchu District (Urubamba Province), citizen security personnel, Inspection Department members, and Environment Sub-Management Department staff are on the alert and implement prevention methods so that the arrival of passengers can be conducted responsibly.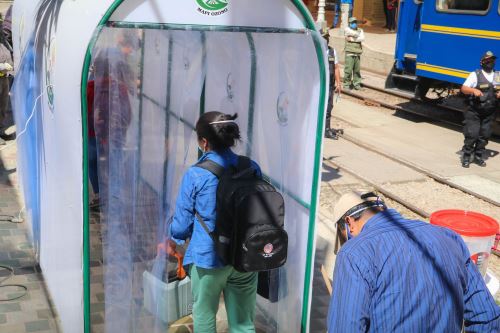 Cusco Region Governor Jean Paul Benavente —who recently tested positive for COVID-19 and currently complies with home isolation measures— affirmed that Machu Picchu Citadel would responsibly reopen at the end of this month.
The post about "Peru: Machu Picchu District implements protocol for economic, tourism reactivation" first appeared on the Andina website.
***
To engage in the latest trends, developments, and opportunities in the promotion of the tourism industry, travel, aviation, and culture across Australia and Latin America, join our community at Tourism Group.
Not yet a member? Get connected and be inspired by more incredible Latin American and Australian professionals. Join the growing Somos21 Community.
---
Other news