BY SBS NEWS
New South Wales Premier Gladys Berejiklian is holding off on imposing tougher restrictions in towns along the state's border with Victoria, but says the government remains "on high alert".
The NSW-Victoria border was closed for the first time in 100 years on Tuesday night as part of an effort to stop Melbourne's coronavirus outbreak spreading further.
Ms Berejiklian flagged the possibility of imposing harder restrictions on border towns on Wednesday, saying the probability of such a move was "extremely high".
But on Thursday, as Melburnians entered their first day of a second lockdown and Queensland closed its borders to Victorians, Ms Berejiklian said NSW would hold the course for now.
"Given the extremely low rate of community transmission, there is no science-based reason for us to change anything at this stage," she told reporters.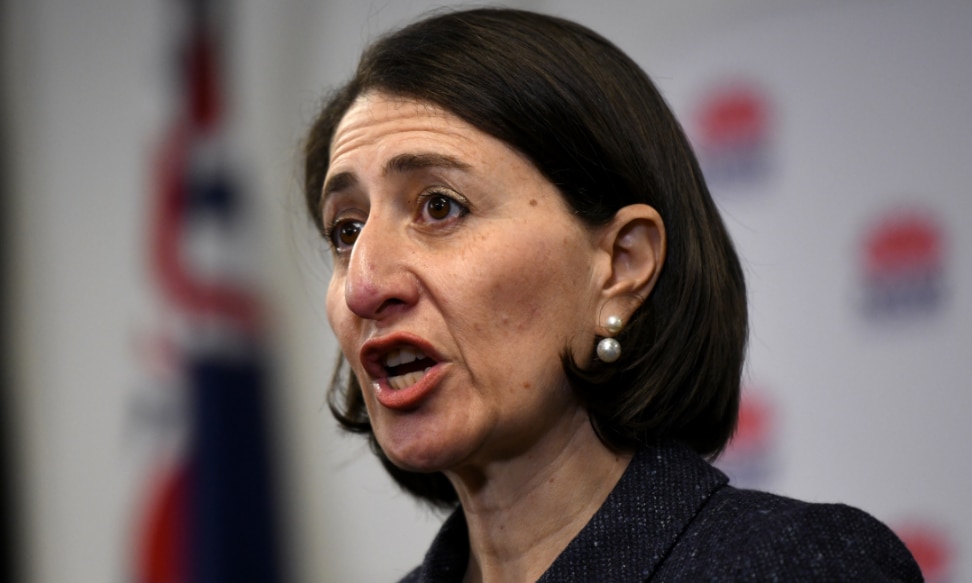 NSW Premier Gladys Berejiklian speaks to the media
AAP
"I want to stress that what's occurred in Victoria is a wake-up call for all of us about how contagious the virus is, how it doesn't take very long for things to escalate quickly and how it doesn't take very long for that rate of community transmission to increase, and so all of us have to be on high alert."
NSW recorded 13 new coronavirus cases on Thursday, 11 of which were returned travellers in hotel quarantine.
The other two were previously-identified family members from Albury, one of the towns on the NSW-Victoria border. An additional member of the same family tested positive to COVID-19 after the 8pm deadline for case numbers.
It's believed one of the three family members picked up the virus during a trip to Melbourne.
Ms Berejiklian said Services NSW had already issued 125,000 border crossing permits in just over two days, but warned people against travelling if they didn't have to.
"Please, if you are living in those border communities, don't move out of your border communities at this time unless you absolutely have to. This is for your own safety and wellbeing but also for the safety and wellbeing of other residents across both states," she said.
"And can I also stress to New South Wales residents who might have some interaction or family connections to those border communities … please do not go to those border communities at this stage unless you have to."
Quarantine changes coming?
It comes as the NSW government mulls charging overseas returnees in hotel quarantine.
NSW residents returning from virus-hit Victoria are not yet required to spend 14 days in hotel quarantine, but have been told to self-isolate at home for that period.
Ms Berejiklian said that if the government enacted hotel quarantine for those returning from Victoria, NSW residents were unlikely to be charged. The NSW government would instead look to bill overseas returnees first.
"We've welcomed back between 30,000 and 35,000 Aussies going back to their home states and obviously they've had considerable time to consider their options to this point in time, so the NSW government is considering our position," she said.
NSW has also tightened procedures at Sydney airport after passengers were allowed to disembark a Melbourne-to-Sydney flight without a second health screening.
Dr Chant said all but five passengers on Jetstar flight JQ520 - who left the gate area before health staff had finished screening an earlier flight - had since been tested for COVID-19.
NSW Health said the passengers had been screened before leaving Victoria, including temperature checks and ID checks.
It added that as a result of the breach, passengers would not be allowed to disembark until NSW Health teams were in place to screen them.
Jetstar CEO Gareth Evans on Thursday said passengers from Melbourne should have been held until they could be tested, but didn't think it was "appropriate to be apportioning blame".
"People should have held the aircraft. They didn't. The passengers got off. We followed them up as quickly as possible," he said.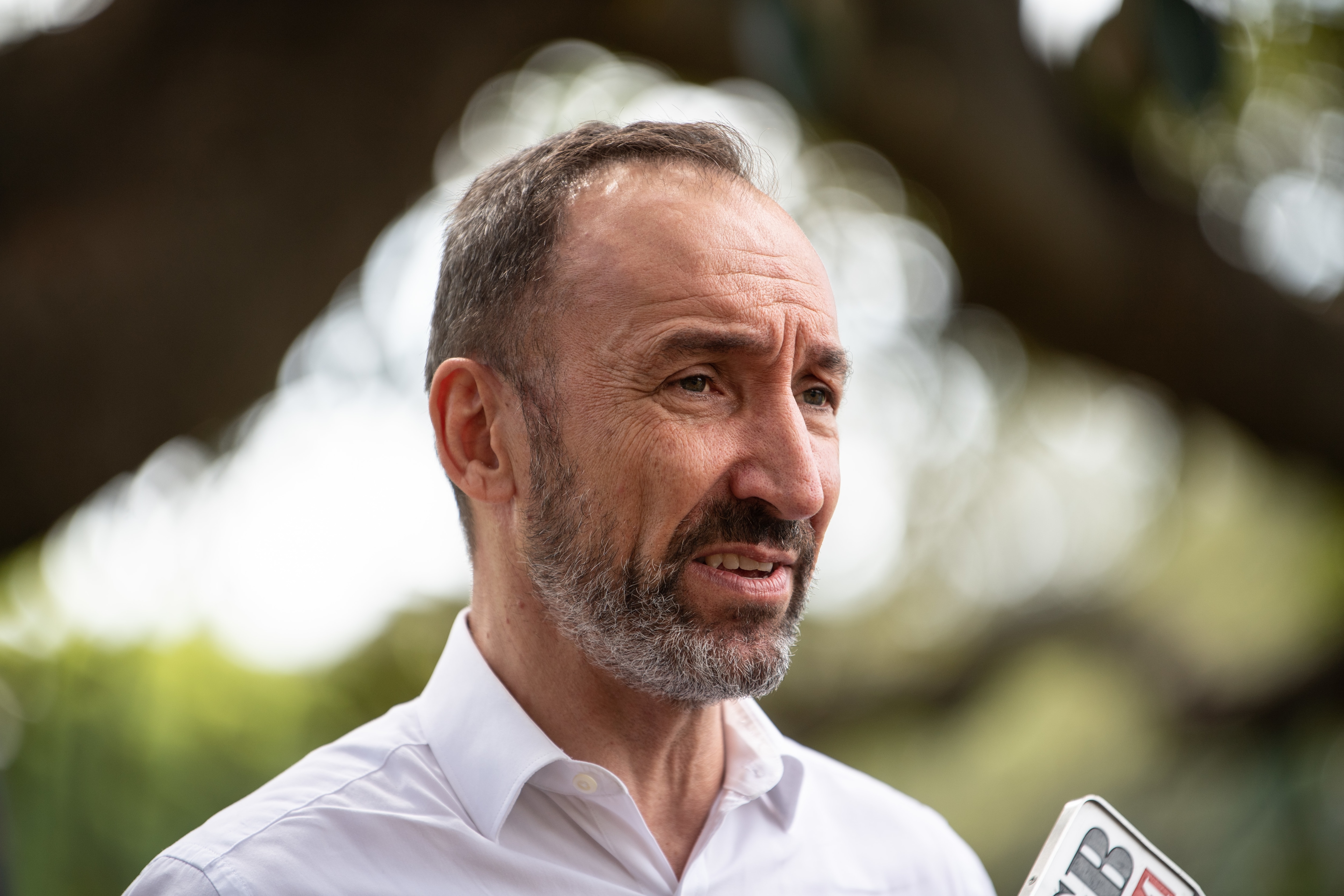 Jetstar Group CEO Gareth Evans.
AAP
The airline assisted NSW Health in finding two thirds of the passengers before they left the terminal who were subsequently screened. Authorities followed up with the remaining third within 24 hours, he said.
The Transport Workers Union said the breach showed there was a need for national rules on prevention and protection on airlines and at airports.
TWU National Secretary Michael Kaine said Qantas, which owns Jetstar, has "proved on numerous occasions that it does not take the virus seriously".
"We are appalled that at the height of a serious outbreak in Victoria, passengers from Melbourne were allowed to leave a plane at Sydney without checks," Mr Kaine said in a statement.
"This could have serious health implications and is concerning for other passengers and workers. It is not good enough for Jetstar to try and shift the blame on this. Qantas all along has been implementing their own systems, which we believe do not keep passengers or workers safe.
"We urge the federal government to put in place national rules that all airlines and airports must follow," Mr Kaine said.
All air passengers who disembark in NSW should be in 14 days of self-isolation as part of NSW coronavirus protocols.
The post about "NSW holding off on tougher restrictions for border towns, but remains on 'high alert'" first appeared on the SBS Australia website.
***
To engage in helping and supporting our Latin American community impacted by the COVID-19 crisis, seek or share information, events, news, forums, and critical connection and collaboration opportunities during this time of mass isolation, join our community at COVID-19 Support Group.
Not yet a member? Get connected and be inspired by more incredible Latin American and Australian professionals. Join the growing Somos21 Community.
---
Other news