By SBS Australia
Police have arrested two people at a Black Lives Matter rally in Brisbane.
A group of about 100 people marched to Parliament House at lunchtime on Wednesday to protest police brutality against indigenous Australians and to call for justice for those who have died in custody.
The group blocked a nearby ramp to the South East Freeway, stopping traffic for a short period of time before police moved them along.
A Black Lives Matter protester confronts police officers during a protest outside the Roma Street Magistrates Court in Brisbane.
AAP
A large group of officers flanked the crowd and arrested two people as they gathered outside Parliament House, chanting and waving placards.
A police spokesman said the pair, including the lead protester, have not been charged.
Protesters said prominent Indigenous rights activist and Aboriginal elder Wayne Wharton was among the two people who were arrested.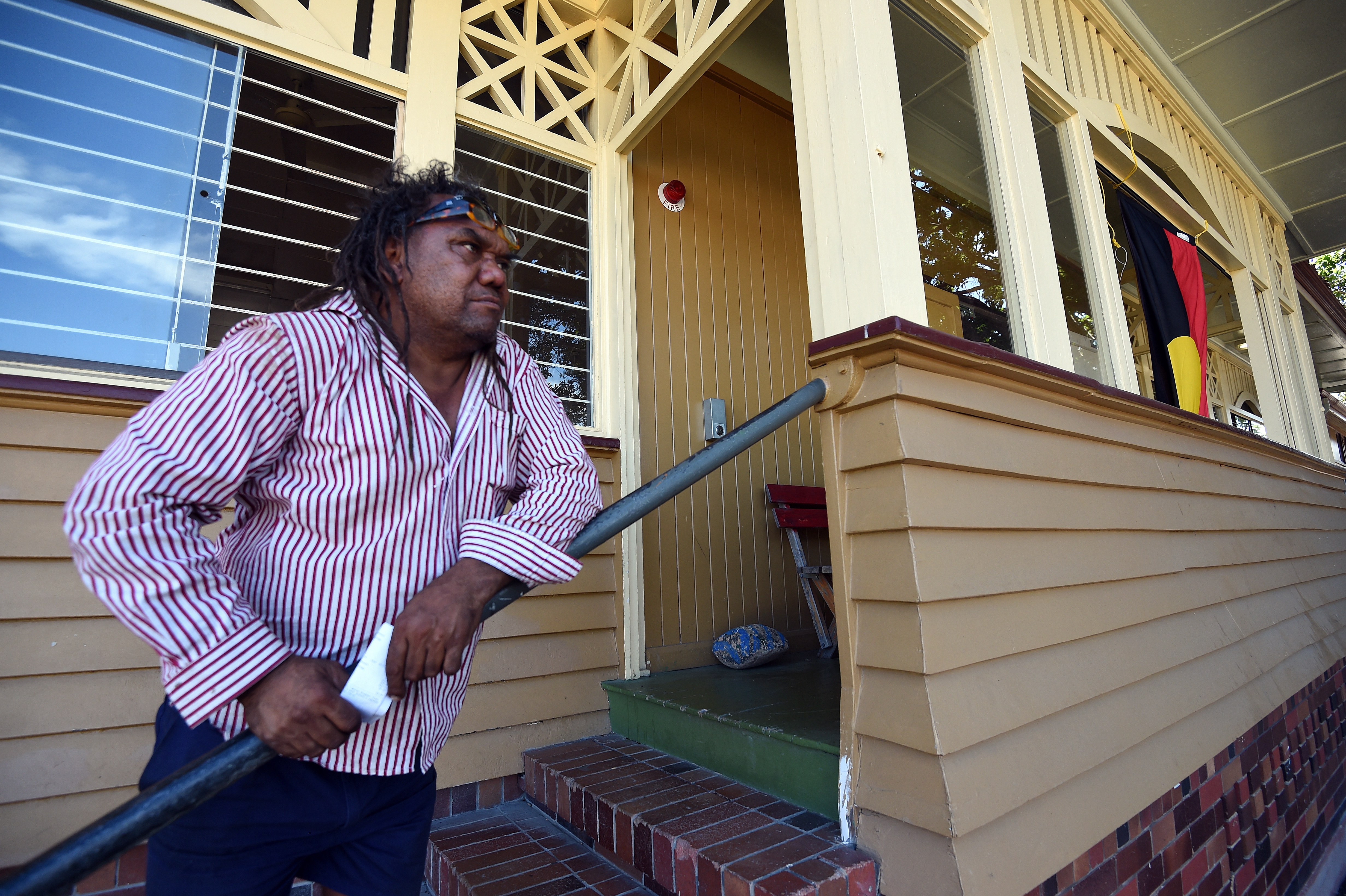 Wayne Wharton pictured outside the Brisbane Aboriginal Sovereign Embassy in 2014.
AAP
Following the arrest of the two protesters, the rest of the group marched to the Roma Street watch house to demand their release.
Dozens of uniformed officers from the nearby police headquarters stood around the crowd as protesters chanted: "Too many coppers, not enough justice".
The post about "Police arrest protesters during Black Lives Matter rally in Brisbane" first appeared on the SBS Australia website.
***
To engage in the latest trends, developments, and opportunities regarding social impact, initiatives, and job opportunities across Australia and Latin America, join our community at Social Impact Group.
Not yet a member? Get connected and be inspired by more incredible Latin American and Australian professionals. Join the growing Somos21 Community.