By Lydia Lynch
One of Brisbane's busiest bridges will be partially closed this weekend for maintenance.
Northbound lanes of the Captain Cook Bridge, which is part of the Riverside Expressway, will close on Friday night until Monday morning.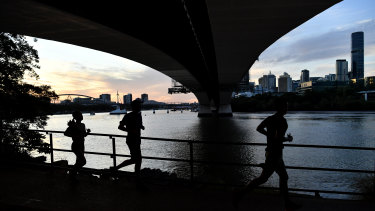 Southbound lanes will remain open during the works.
Main Roads Minister Mark Bailey said motorists heading north would have tolls waived on the Go Between Bridge and in the Clem7 tunnel at the weekend.
"Unfortunately impacts to traffic are unavoidable with these works," Mr Bailey said.
"We thank the community for its patience whenever traffic impacts occur due to major works across the state, and waiving toll fees during this temporary closure on Captain Cook Bridge will lessen the burden on motorists who need to travel at this time."
All northbound motorists planning to travel over the Captain Cook Bridge may take the Clem7 or will be detoured via South Brisbane.
Mr Bailey encouraged drivers wanting to travel to the northern or western suburbs from the south to make use of the free tolls.
Those heading into the CBD or Fortitude Valley should take the William Jolly Bridge, Story Bridge or Clem7 tunnel.
"These works need to be done now and we're committed to keeping Queensland moving and investing in the community during this difficult period," Mr Bailey said.
"Work started late last year to install scaffolding and lighting and prepare the site for the major maintenance works on the bridge.
"At this stage, there is also a full weekend closure of the southbound lanes planned from June 26, but that is weather dependent."
Toll-free travel northbound for the Go Between Bridge and Clem7 will be available from 11.30pm on Friday to 5am on Monday.
The post about "Major Brisbane bridge closed this weekend, free tolls on offer" first appeared on the Brisbane Times website.
***
To engage in the latest trends, developments, and opportunities in infrastructure across Australia and Latin America, join our community at Infrastructure Group.
Not yet a member? Get connected and be inspired by more incredible Latin American and Australian professionals. Join the growing Somos21 Community.
---
Other news