By SBS Australia
Students have been sent home from two schools in Sydney's eastern suburbs after pupils tested positive for coronavirus.
Waverley College sent students home on Tuesday morning and has closed its senior school for deep cleaning, a spokeswoman told SBS News.
"Waverley College is cooperating with NSW Health after we were notified this morning of a possible case of coronavirus in our community - a year 7 student," she said.
"We immediately activated our critical response to get the boys home quickly and safely. Those students who were unable to have parents collect them immediately were sent directly home on private buses that the college organised."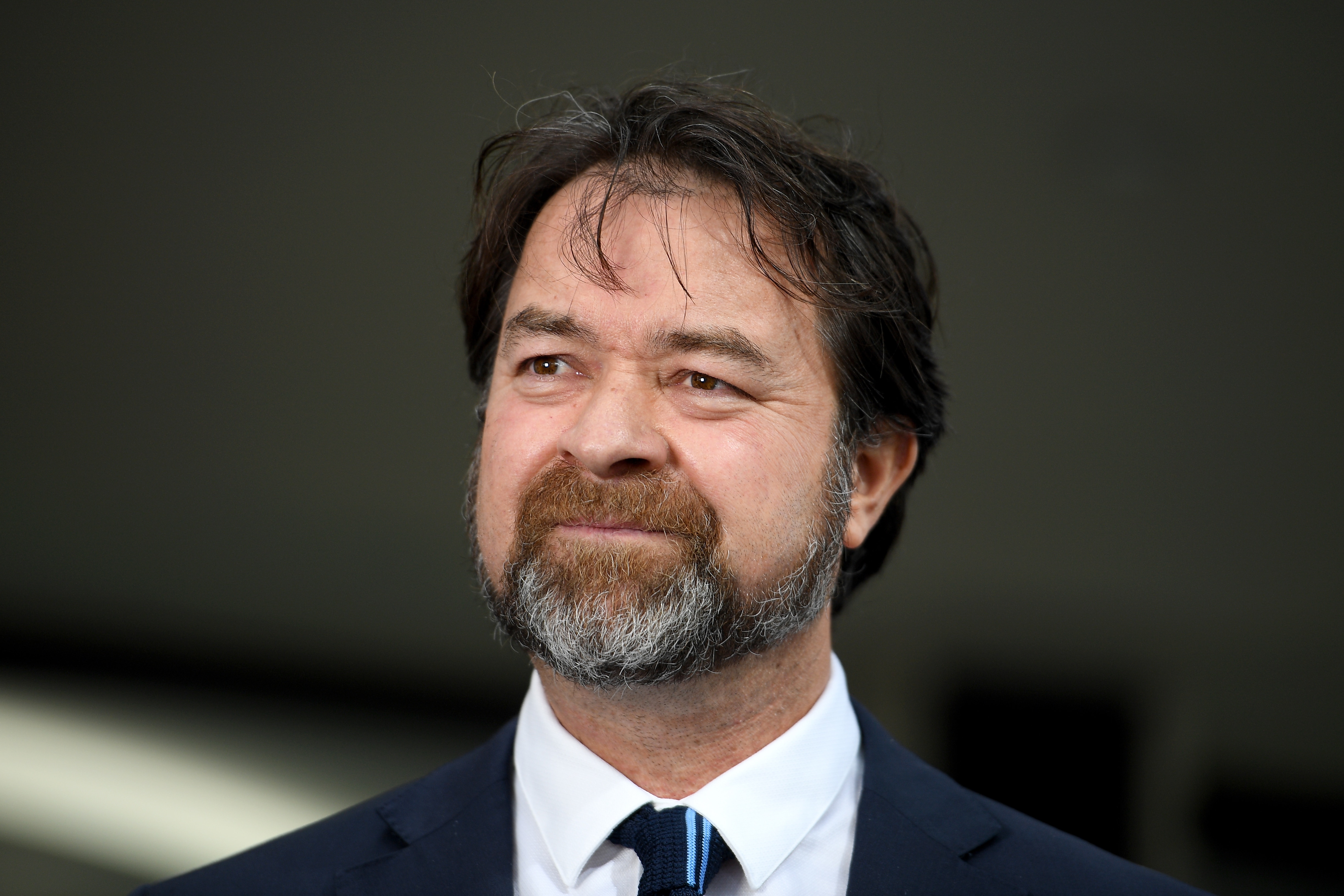 Waverley College deputy principal Patrick Brennan addresses media outside the school.
AAP
Moriah College was also closed on Tuesday afternoon after a student in the primary school tested positive for coronavirus.
The school has been closed while it is cleaned and is expected to reopen on Monday next week.
Tuesday marks just the second day since NSW students returned to classes full-time.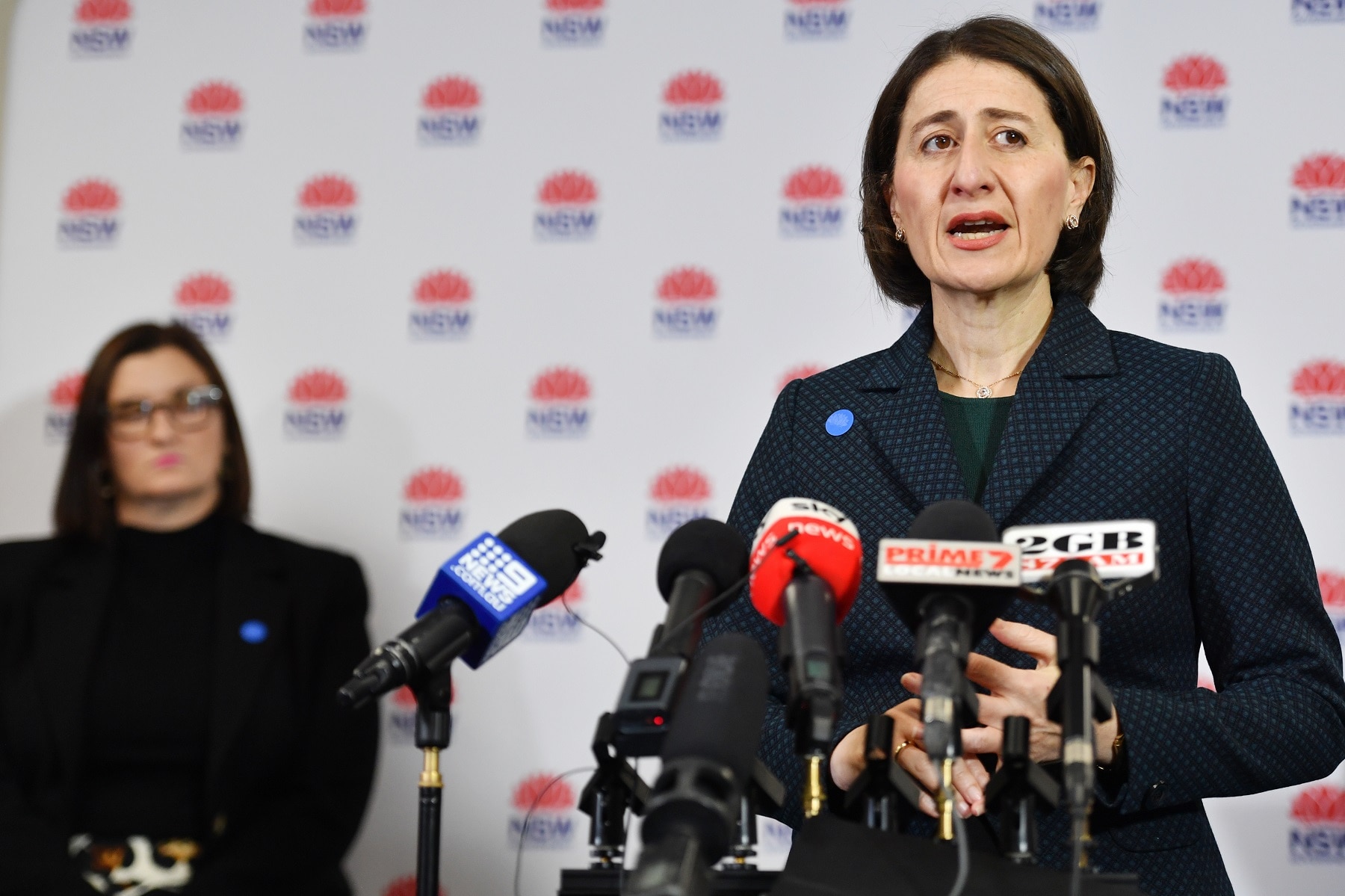 NSW premier Gladys Berejiklian has been urging parents to send their kids back to school.
AAP
St Charles' School in Waverley said parents could come and collect children if they had siblings at Waverley College.
"If you have a child at Waverley College in year 7 and they have a sibling here at St Charles' you may wish to come and collect them at this time," St Charles' said in a letter to parents.
"We will provide updated details as soon as they come to hand."
Saint Ignatius' College Riverview, a private Catholic school in Sydney, was forced to temporarily shut down last week after a student tested positive to COVID-19.
A teacher at Keilor Downs Secondary College in Victoria tested positive to coronavirus last Friday but had not had any contact with other staff or students, Victorian Education Minister James Merlino said on Tuesday.
NSW public schools returned to the classroom full-time on Monday, two months after COVID-19 restrictions forced around 800,000 children to study remotely.
NSW Education Minister Sarah Mitchell said the government was well prepared to manage infections within the state's school system.
"We are living through a pandemic and there will be occasions where we have a positive case that does affect the school community," she told reporters on Tuesday morning.
"This will happen from time to time. We've had staff, parents and students who have tested positive. That's just the nature of what we are going to deal with.
"I think we made the right call to have schools operating. Parent and community sentiment is behind that."
NSW Teachers Federation president Angelo Gavrielatos said last week the union had not been consulted before the government's decision to return to full-time schooling.
He said teachers had already planned for the previously-announced staggered return to school, with face-to-face learning gradually scaled up throughout term two.
Assemblies and excursions remain off the table, non-essential school visitors have been banned and parents have been warned not to linger at the school gate.
The post about "Melbourne hydroxychloroquine trial to continue despite WHO warning of increased death risk" first appeared on the SBS Australia website.
***
To engage in the latest trends, developments, and opportunities in educational opportunities across Australia and Latin America, join our community at Education & Training Group.
Not yet a member? Get connected and be inspired by more incredible Latin American and Australian professionals. Join the growing Somos21 Community.
---
Other news