By SBS Australia
Victoria could recover up to 90 per cent of its waste if $1 billion is spent on recycling infrastructure in the state coming the next two decades.
Advice from Infrastructure Victoria released on Thursday suggests the public and private sectors should upgrade or build 87 new processing plants for plastics, paper, cardboard, glass, organics, tyres and e-waste to achieve the recovery target by 2039.
Today we've released our advice to government on how we can build a stronger and more sustainable recycling and resource recovery industry for Victoria. It includes 13 actions to ensure we can recover more than 90% of our waste: Read the advice here: http://bit.ly/2q4lbYW
See Infrastructure Vic's other Tweets
The investments would also generate more than 5000 new jobs and create high-quality, recycled products for use in major infrastructure projects, manufacturing and agriculture, the independent advisory body argued.
Currently, 69 per cent of Victoria's waste is recycled into a useful product.
But the state's resource and recovery sector is under increasing pressure, as more waste is being produced and recovery rates have stagnated.
Changes in international markets and weak end markets for recycled products in Victoria have also led to masses of recyclables being stockpiled or sent to landfill, Infrastructure Victoria said.
READ MORE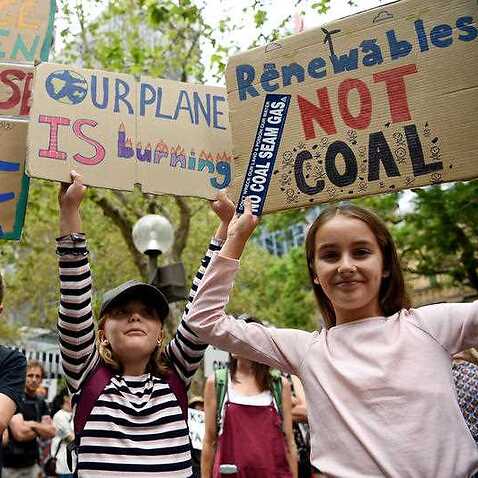 The authority said regional Victoria would particularly benefit from its infrastructure advise, with 52 of the 87 upgraded or new plants slated to in regional areas.
But it has stressed infrastructure is not all that is needed.
It has made 13 recommendations, including reducing contamination in waste streams by making it easier for Victorians to recycle correctly.
A clear and consistent approach to kerbside collections across the state, with greater separation of materials, could help achieved this goal.
Victoria will need 87 new or upgraded recycling facilities to ensure we can process more than 90% of our waste now and into the future. Learn more from our latest advice to government here: http://bit.ly/2q4lbYW
See Infrastructure Vic's other Tweets
So too would ongoing communications campaigns to ensure Victorians know what they need to do.
Waste to energy facilities should be established to handle waste that cannot be recycled, the authority believes, recommending that sector should be given greater clarity.
The state government has also been encouraged to strengthen markets for recovered materials, including by buying more of them itself.
Introducing initiatives to reduce the amount of waste produced has been suggested.
Infrastructure Victoria CEO Michel Masson said the changes would allow the state to stop relying on export markets to deal with its waste.
"By encouraging investment in new infrastructure and developing new uses for recycled products, we can transform to a circular economy," he said.
The Andrews government requested the authority's advice in April 2019.
The report points to jurisdictions such as Wales, Germany, South Korea and South Australia as being strong performers in waste recovery.
Such regions have adopted a mix of policy, regulatory and financial interventions, including targets, taxes, incentives and investments.
The post about "Victoria could turn 90 percent of its waste into new materials under proposed scheme" appeared first on the SBS Australia website.
***
To engage in the latest trends, developments, and opportunities in environmental awareness and protection across Australia and Latin America, join our community at Climate Change Group.
Not yet a member? Get connected and be inspired by more incredible Latin American and Australian professionals. Join the growing Somos21 Community.
---
Other news