By SBS Australia
Prime Minister Scott Morrison says it is heartbreaking to see so many Australians out of work after new figures revealed almost 600,000 people lost their jobs in April.
There were 594,300 jobs lost during the month of April, with a decrease of 220,500 jobs in full-time work and 373,800 people in part-time employment, figures from the Australian Bureau of Statistics showed on Thursday.
The rise in the unemployment rate to 6.2 per cent- from 5.2 per cent in March - reflects the full monthly impact of strict coronavirus social distancing measures imposed in late-March which led to widespread business closures.
Mr Morrison said it was important people support each other and seek hope in the prospect of a recovery.
"Almost 600,000 Australians losing work can disappoint that hope, it can break hearts," he told reporters on Thursday.
"But it's important as a country that we stand firm and stand together."
READ MORE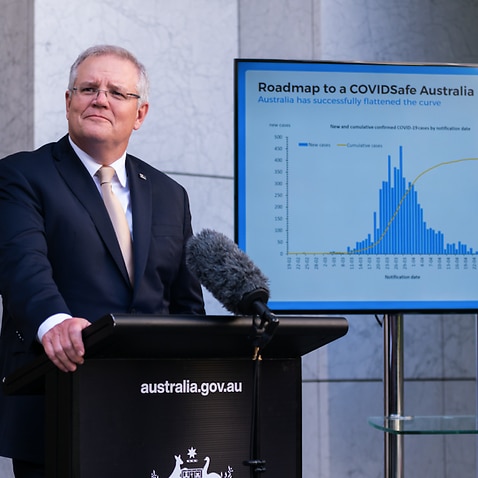 Mr Morrison said there was more economic pain to come in the short-term.
"When I left university we went into the last recession. I remember friends and family who lost jobs and couldn't get jobs," he said.
"It was hard. This is harder. We haven't seen this before."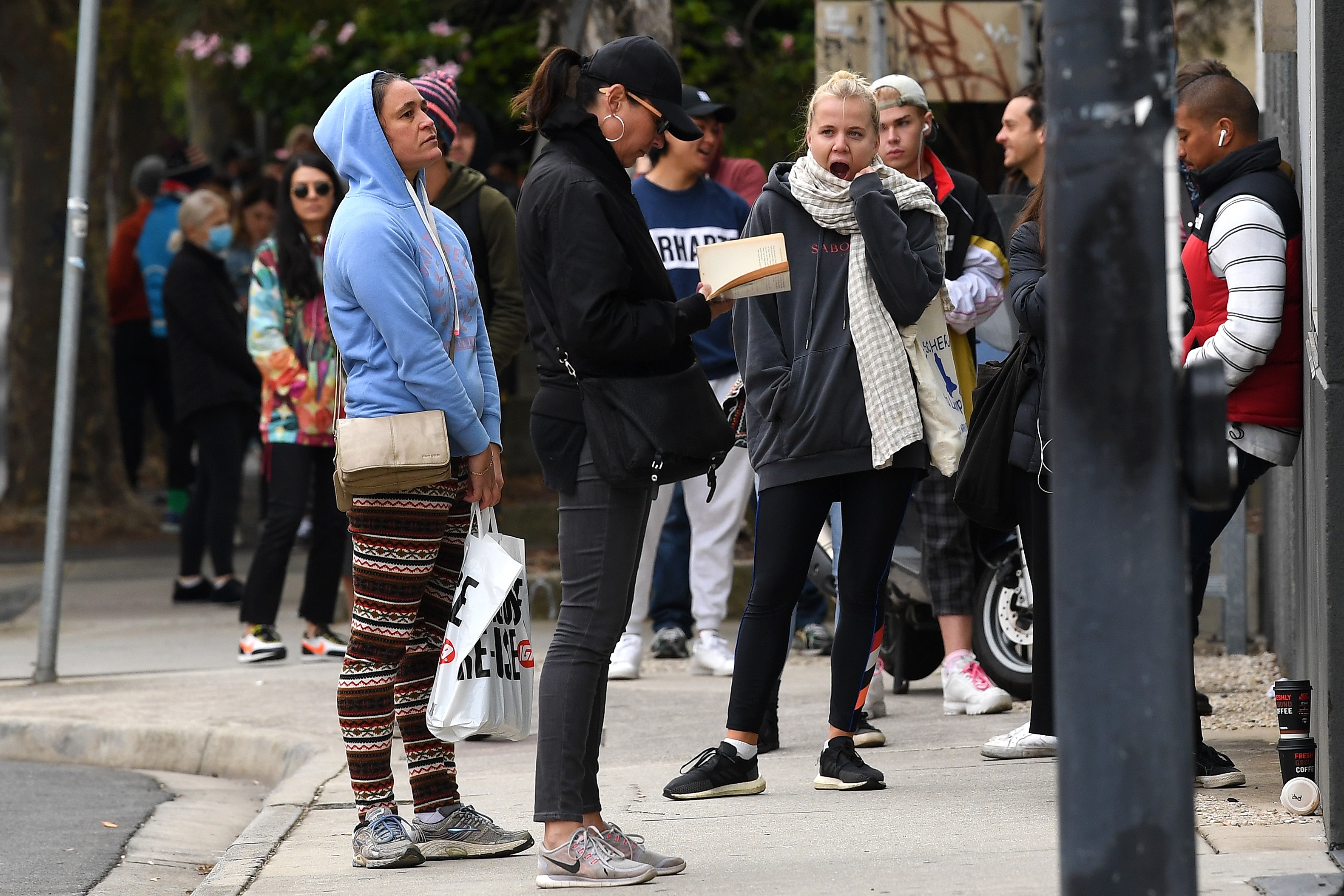 People are seen waiting in line at the Prahran Centrelink office in Melbourne.
AAP
However, Mr Morrison said Australia was well placed to claw its way out of the doldrums.
"Despite Australians hurting today, they can look forward knowing on the basis of our national character, ingenuity and resolution, that we will see those better days."
Treasurer Josh Frydenberg said it was a "tough day" but the government was prepared for the bad news.
"Today's unemployment numbers reveal the real and painful economic impact of the coronavirus," he told reporters on Thursday.
"This reiterates why our financial commitments to respond to the coronavirus were and are so important."
Mr Frydenberg said Treasury figures showed the unemployment rate could still peak as high as 10 per cent.
Without the government's JobKeeper program it could have been as high as 15 per cent, he added.
Opposition leader Anthony Albanese said the latest unemployment figures were "devastating" and urged the government to do more to help vulnerable sectors.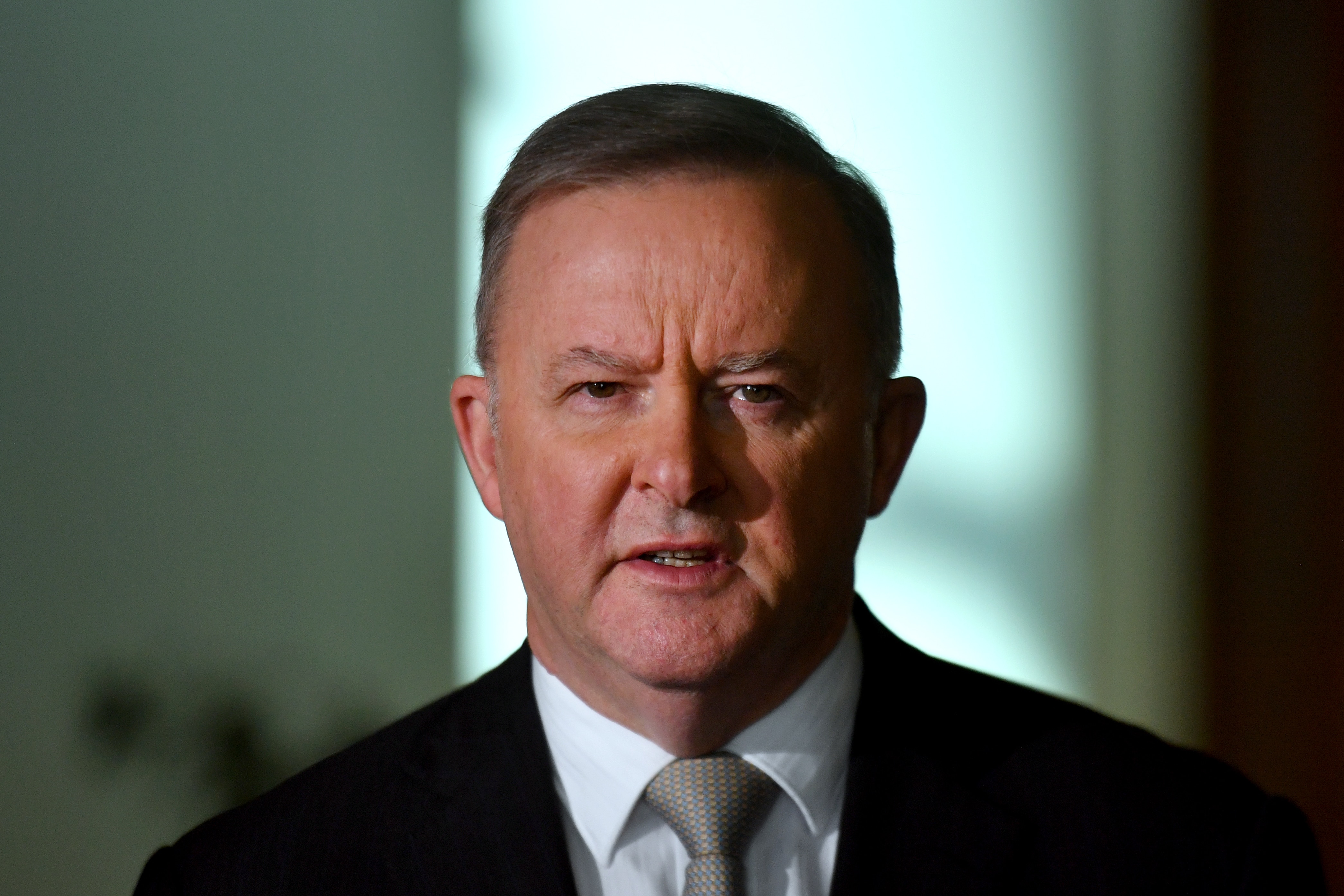 Opposition leader Anthony Albanese said the spike in unemployment was devastating.
AAP
"They are all people with families, with a need to put food on the table for their family and their kids," he told reporters.
"Our casual employees, people in whole sectors like the arts and entertainment sector aren't getting the support that they need. The government needs to respond to this."
Economists had, on average, expected the unemployment rate to jump to 8.2 per cent with around 575,000 jobs lost in the month.
However, the participation rate - or the percentage of people looking for work, dropped sharply by 2.4 percentage points to 63.5 per cent, reflecting the weak job market conditions.
This was underlined by the underemployment rate jumping 4.9 percentage points to 13.7 per cent and the under-utilisation rate - or the rate of people looking for more working hours - also spiking 5.9 percentage points to 19.9 per cent.
'You have to learn a lot'
Before the coronavirus, physiotherapist Zac McKay worked two jobs, splitting his time between a private practice and the Manly Sea Eagles' under-20 NRL team.
However, things quickly changed when lockdown measures began.
"Once the stage one lockdown started to happen, obviously patient numbers started to fall and the clinic I worked for let me go," he said.
"Obviously with my professional sports role, with the team not allowed to play any games they also had to stand me down.
"Within four weeks all my income had dried up."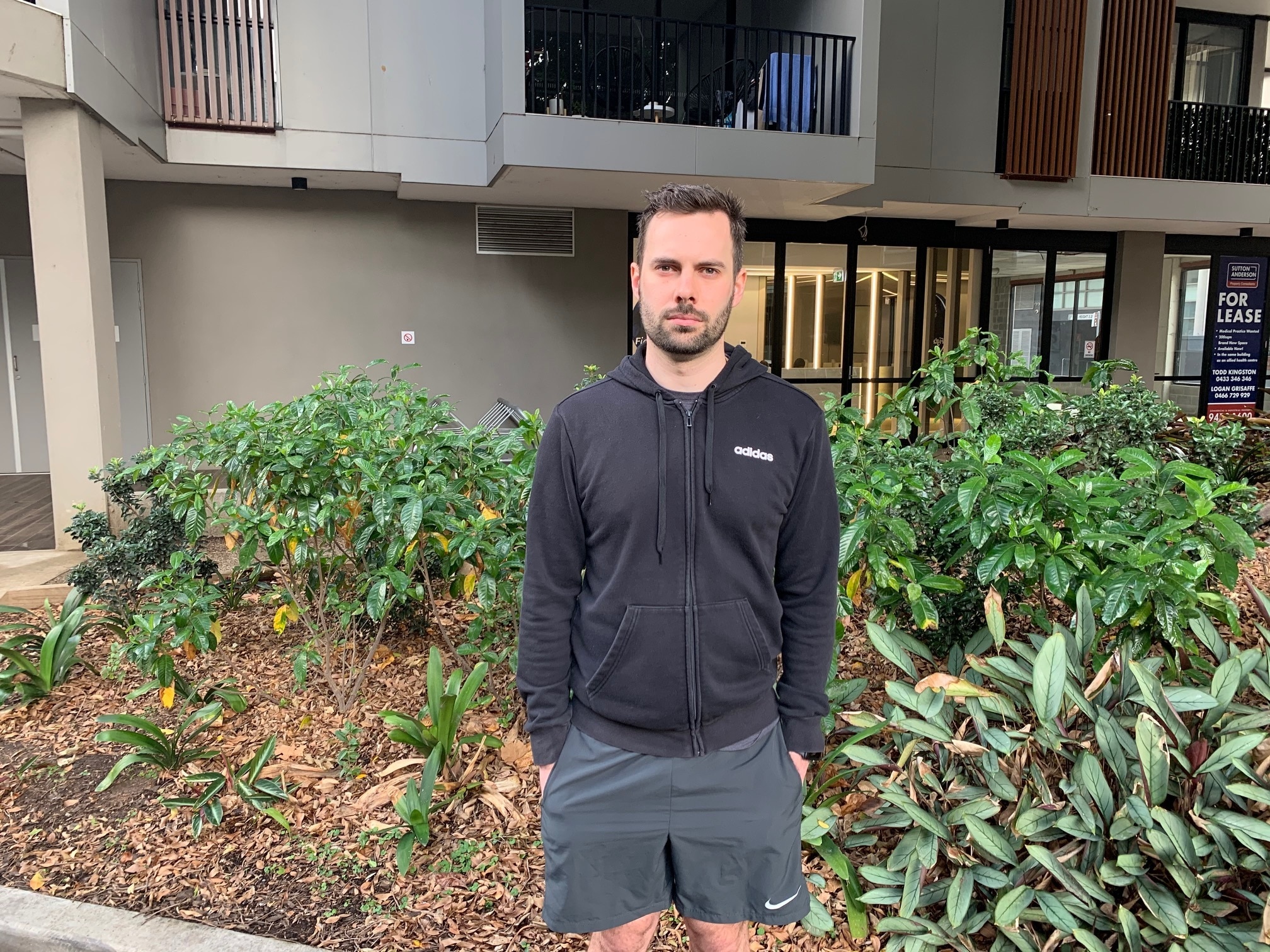 Zac McKay
SBS News
Not eligible for JobKeeper, Mr McKay was forced to think outside the box to find a new source of income.
"Once we got over the shock of losing everything, we came up with the idea of starting a mobile physiotherapy clinic," he said.
"You're forced into a position where you have to learn a lot in a very short period and dealing with the financial stresses of starting a new business is actually quite challenging.
"It has been a tough time but also you learn things that you didn't think you were capable of doing."
State by state
The biggest rise in unemployment was in Tasmania, where the jobless rate rose to 6.2 per cent - in line with the national rate - from 4.9 per cent.
Queensland hit 6.8 per cent, from 5.7 per cent, while NSW rose to 6.0 per cent, from 4.9 per cent.
Victoria's jobless rate also rose to 6 per cent from 5.2 per cent, South Australia hit 7.2 per cent from 6.3 per cent, Western Australia 6 per cent from 5.4 per cent, Northern Territory 6 per cent from 5.5 per cent, while the Australian Capital Territory rose to 4.2 per cent from 3.2 per cent.
As it stands, South Australia now has the highest unemployment rate in the country, although Queensland is not far behind, while the ACT has the lowest.
The post about "Almost 600,000 Australians lost their jobs in April amid coronavirus restrictions" appeared first on the SBS Australia website.
***
To engage in the latest trends, developments, and opportunities regarding social impact, initiatives, and job opportunities across Australia and Latin America, join our community at Social Impact Group.
Not yet a member? Get connected and be inspired by more incredible Latin American and Australian professionals. Join the growing Somos21 Community.
---
Other news