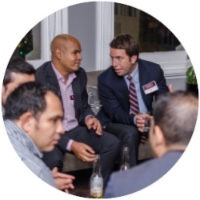 Somos21 is an organisation​​ inspiring action and collaborative engagement with and between young Australian and Latin American professionals to deliver positive personal, professional and social impact .

We are committed to unleashing human potential across Australia and Latin America through constructive, impact focused products, services and initiatives, and through our network of local chapters .
We welcome all passionate, qualified young professionals with a background or interest in Latin America to  join us  and discover new opportunities to collaborate, engage, and develop.